The Living Room Photography Studios
August 26th, 2009

Yesterday, two of my friends and clients Dwight Co and Mye Chung opened their new Photography studio right here in Metro Manila. It's called the Living Room Photography Studios and it's located along P.Guevarra. If you are interested in finding a place to shoot, this is a fantastic place to do it and I'm sure you'll love what they got.
Aside from being a photography studio, they offer photography lessons for all the hobbyists out there. With the dramatic decline in the price of photography gear over the last couple of years, this is an affordable way to finally get the most out of your camera and to hone those budding skills.
You can learn more about the Living Room Photography Studios at their website. If you want Dwight's insights into the creation of the brand and the studio itself, he has an interesting article about it on his blog.
The website was designed by Dwight, who is an identity and graphic designer by profession, and developed by yours truly. It runs on Drupal with several modules running beside it's core.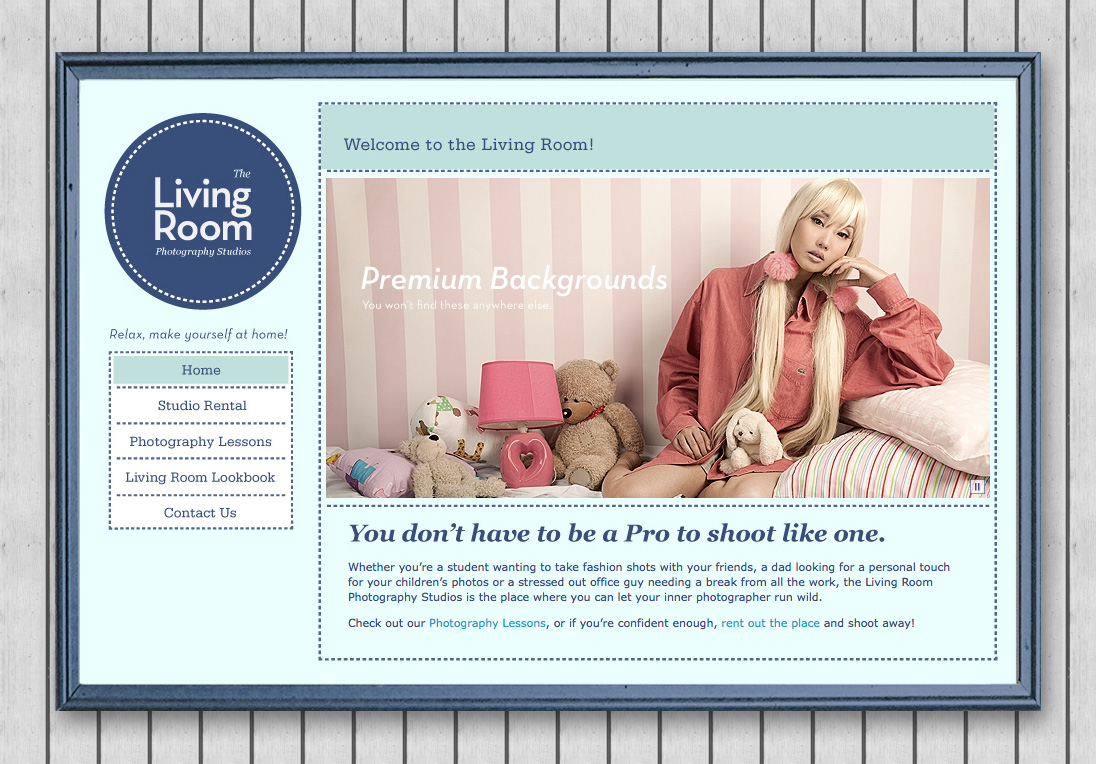 Some interesting modules used were the Nodequeue and Views slideshow for the homepage (they really need to work on preloading those images), Galleria + imagecache for the lookbook, and Webform + SMTP Authentication Support for the contact page. Path Redirect was also used as to keep the URL's clean and adjustable depending on the initial content of the lookbook and photography lessons page.
Enough of the boring stuff. If you need directions getting there, you can find more details at their contact page or you can ask me and I'll show you. When the time comes that I'll need a studio to rent, this will definitely be the one I'll choose. Oh ya, please help spread the word! :)
I am available for
NEW PROJECTS
.
Click this
to send me a message.


E-mail
rj@robinjamesyu.com

Mobile
+639164676161

Yahoo!
robinjamesyu